Konorship of Manya Krobo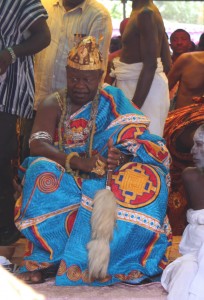 Below is the list of all the 5 Konors of Manya-Krobo from the Krobo Mountain upto present day:
1. King Odonkor Azu
(Obliponi), 1835-1867.
2. King Sakite I
(Kakraku Amuola), 1867-1892.
3. Nene Sir Emmanuel Mate Kole
(Huasukple), 1892-1939
4. Nene Fred Azu Mate Kole
MV,KMC,OBE,LLD(UGL)
(Oklemekuku) , 1939-1990.
5. His Majesty Nene Sakite II
BA(ECONS), MA(ECONS), MBA(MASS, USA)
Nene Sakite II, Konor of Manya-Krobo. He was enstooled in 1998. His real name is Seth Lanor Nyako, and he is the grandson of the late King